Fraud Schemes Geared Toward College Students
Fraud is prevalent in all age groups and social status categories – not even college students are immune. They're chosen as targets because they're new to being on their own and often fall for schemes that promise them they can get rich quick. What college student wouldn't want to achieve wealth so quickly out of the gate? That's why they fall victim to stock fraud, financial aid schemes and more, so be on the lookout for the warning signs.
College Scholarships and Financial Aid Fraud
What starts out as an exciting time at college, thanks to scholarships and financial aid, can quickly take a turn for the worse for those who have become the victim of fraud. According to FinAid as reported on Money Crashers, consumers lose $100 million each year to financial aid fraudsters.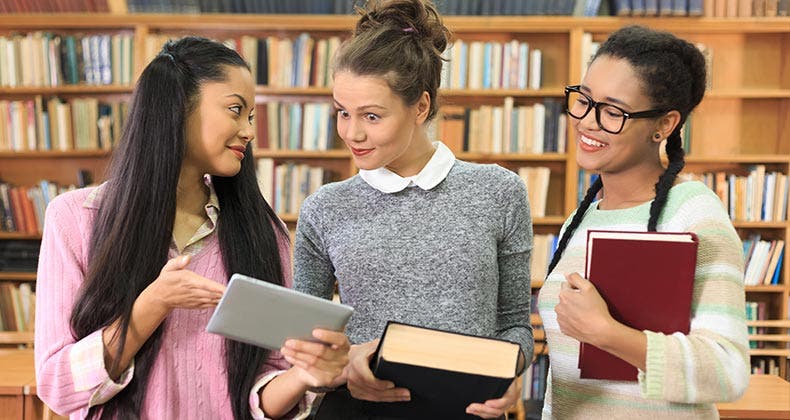 Fake websites:Often times, to apply for financial aid, students must fill out and submit aFAFSA form found at ed.gov. It's free to fill out and relatively easy to submit. However, there are fraudsters out there who have developed fake websites claiming to be FAFSA that charge an application fee. They look totally official and use all the right terms, such as foundation, federal, national and association; yet, they are fake and are bilking unsuspecting students out of their hard-earned money. It shouldn't cost you a dime to submit a form for student aid, so keep that in mind.
Scholarship award phone calls: Students may get a call from someone claiming to be from the U.S. Department of Education informing them they have won a college scholarship or grant to attend school. They may ask for a bank account number to withdraw a processing fee for the grant that will cover all of their student loans. Don't be fooled: the Department of Education does not replace loans with grants, nor does it charge a processing fee for any scholarships or grants they do give out.
High-pressure seminars: Parents and students are invited to a free seminar where they're given lectures and a presentation on how hard it is to find financial aid for college. Then, they proceed to offer their services for a steep fee guaranteeing students to get access to financial aid. This plays on the fears of students and their families, who are at a precarious financial point in their lives. Don't fall for it. There are no guarantees for anything.
Stock Fraud
In college already? You may be broke trying to work at the local pizza place and pay for your tuition at the same time. Perhaps a friend of a friend is a broker who promises big returns on a big stock that will be breaking soon. Maybe he says to get in on it right now or risk losing the deal of a lifetime. These once-in-a-lifetime "deals" are a red flag. Never buy into a stock in a rush without doing your research. Fraudulent brokers prey on the fact that you're a college student new to living on your own and may convince you to give up what little savings you have to get in on a stock deal that doesn't turn out to be so lucrative because it's fraudulent. Be leery of those types of scams and consult with a stock broker fraud attorney if you feel you have been duped.